Construction Nearing Completion for the New Virgin Hotel in San Francisco
Like the rest of the Bay Area, San Francisco's hotel market is gaining speed and Architectural Dimensions is at the forefront of many new projects around the area. Among those projects is a new Virgin Hotel in San Francisco just a few blocks from downtown and Market Street.
We are the Project Architect for the recently announced new Virgin Hotel in San Francisco. Located South of Market just steps from Yerba Buena Gardens, Virgin Hotels San Francisco will feature 196 Chambers and Grand Chamber Suites; multiple dining and drinking outlets, including the brand's flagship space, The Commons Club; a coffee shop; numerous meeting spaces; and a rooftop bar.
The new Virgin Hotel sits across from a newly constructed BART terminal on the corner of 4th Street and Clementina. Built on the site of a now-demolished building, the hotel will have 12-stories and have approximately 78,000 sq. ft. of floor area. The glass, stone and metal facade reflect contemporary materials that are commonly seen on Virgin Hotels. The ground floor was specifically designed with tall ceilings and vertical elements to be accommodating and welcoming to visitors.
The hotel is set to open in the fall of 2017. The grand opening will introduce the San Francisco property to the ranks of the other two Virgin Hotels properties in the United States located in New York and Chicago. This hotel brand is new to American consumers and travelers, but it is quickly becoming one of the most prestigious in the nation.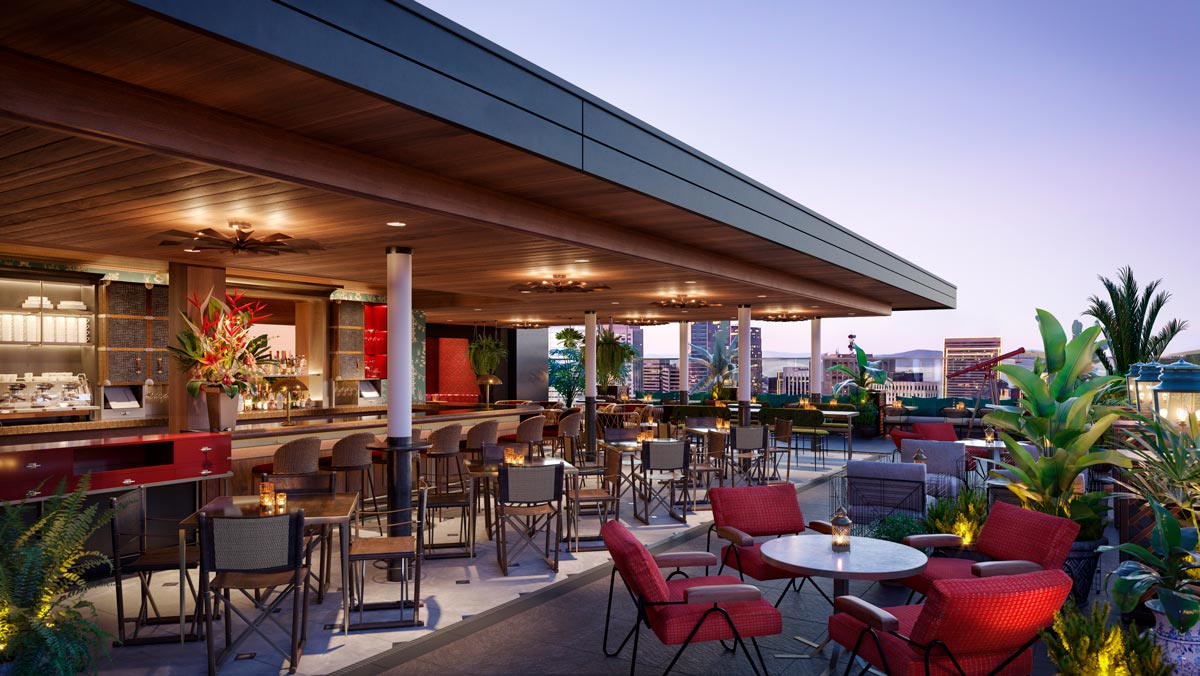 Image Courtesy of Virgin Hotels